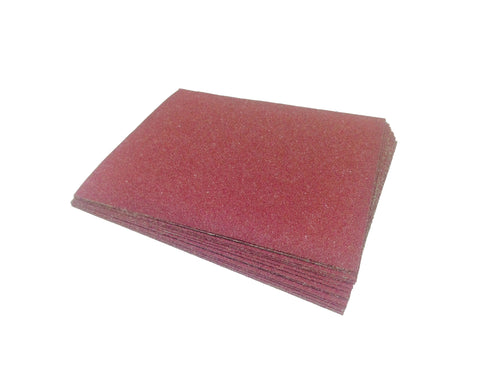 Sand Paper 100 GRIT Sandpaper 5 Sheets 9*11" Size Sanding Paper 13000
9" x 11". Premium P-graded abrasive grain provides longer product life, faster cut rate and provides a consistent finish on wood, metal and fiberglass. Features include flexible, fiber-reinforced backing, advanced state anti-clog coating and no dye in the coating process to prevent color transfer. 9" x 11" sheet size.

This listing is for 5 sheets of 9*11" sandpaper.  You will receive 15 sheets of 100 sandpaper.