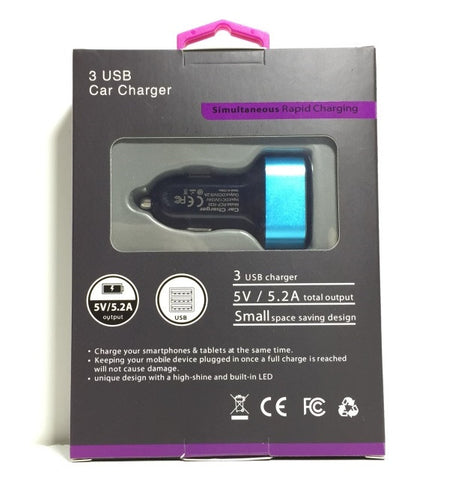 Car Multipurpose 3 USB AC/DC Charger Adapter Samsung Galaxy Andriod iPhone 15372
* This mult-function USB port work with a 110-240V in your car!
* Come in five color choices: blue, red, green, golden and silver.
* Three ports of 5V/5.2A, allow quickly charge your iPhone, Samsung, and other smart devices.
Put it in your carrying bag and go from home to work, or from USA to Asia, this USB charger is your reliable travel companion.