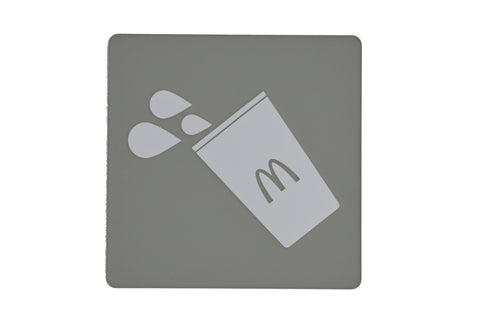 Liquids Storage Sign Recylce Bin Sign McDonalds Beverage Recycle Trash Can Sign
FixtureDisplays Grey Background With White Graphics Recycle Bin "Liquids" Guidance Signage Acrylic Sign, 4.7x4.7 Inch. Made from 1/8" thickness frost acrylic, great commercial printed door or wall signs.
Design with silk screen printed graphics, will not peel or fade easily. Grey background and white font, fits for any environment.
Comes with self-adhesive tape for hanging, ready to use!
Measures 4.7" wide x 4.7" high.