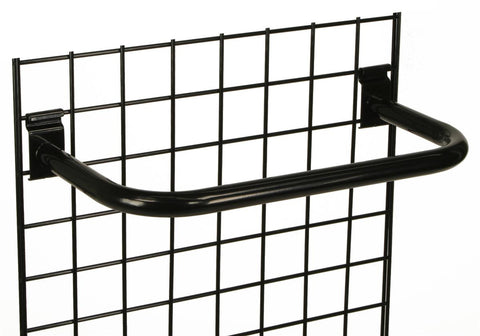 2PK 24" Metal "C" Rail for Gridwall - Black 19352
"C" Rail for Grid Wall Great for hanging clothing For Grid Wall
Description
This "C" Rail will clip onto your grid wall and is meant for you to hang hangers onto. Perfect for hanging merchandise at gift shops, this "C" Rail has 2 feet of space for clothing, or anything you wish to put on it.
"C" Rail Dimensions: 24" Wide x 12" Deep x 3" Diameter Tubing
Specifications
Brand Display Fixture Warehouse;
Overall Width x Diameter x Depth 24.0" x 3.0" x 12.0";
Material Metal;
Color Black;
Placement Style Gridwall Mounted.
This listing is for 2 Pack of this Hanging Bar.