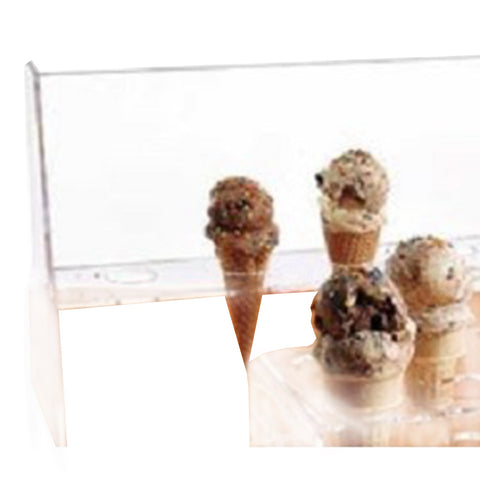 FixtureDisplays® Acrylic ice cream cone holder with a guard for sugar cones made of plexiglass - 5 100820
【Product Type】 Sugar Cone Display
【Capacity】 Holds five sugar cones at once
【Lead Time】 1 - 2 weeks
【Features】 Includes a protective acrylic guard to prevent damage, with a 1 1/2" hole size. The display is 12" in height, 19 1/2" in width, and 6 1/8" in depth. Designed specifically for sugar cones.